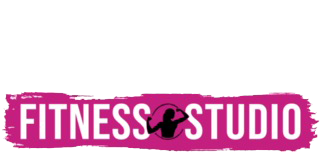 FUSION STRONG
A HIIT style strength training group class with a cardio kick.
Circuit based format where we add kettlebells, traditional weights as well as body
weight exercises to strengthen and tone.
Class is developed and taught by Dawn Ryley, Women's Fitness Specialist.

FUSION DANCE
Fusion is a fun, high-energy dance fitness class, with an edge.
Inspired by a variety of music, dance styles and original choreography; Fusion offers a little bit of everything for all to enjoy, work out and just let go. Fusion combines easy to follow cardio dance moves with the added benefits of weight, isometric and resistance training. We recommend 2-3 pound ankle/wrist weights as they allow for fluid, weight bearing movements. This unique blend of cardio, enhanced with strength training, will take your workout to a whole new level. 
Class is developed and taught by Dawn Ryley, Women's Fitness Specialist.
REAL WORLD RESULTS

"Along with the great work out and sweating that happens, there is also a bond that occurs between all who attend. This class has been a saving grace as an outlet for when life gets crazy or stressful. I know that for one hour, all I have to do is dance and sweat, and I am extremely grateful."
– Jerri S., Client since 2010
"Such an amazing atmosphere, you learn to feel confident and dance your favorite music. Dawn is awesome to help u every step. I have always tried losing weight on my own and have always failed. Since I started this class I have had support from the girls and especially from Dawn. She is a women to be there even after class ends, learning about her students and helping them achieve there goals. Since i started, my confidence has improved and watch my inches melt of and become a stronger women. If you r looking for a place to meet great women and learn how to become a healthier person Dawn will help u as long as u ready to make a change."
– Nancy
"Dawn is just awesome..she will kick your ass and make you STRONG! I just wanted to update my review, since I have been training with Dawn for 4 months now. The first thing that I noticed is my measurements. I lost inches where I wanted to and my muscles have so much more definition. Many people have noticed and remarked on the changes in my body. The outside has gotten so much stronger, but what really surprised me was how much stronger I feel on the inside. I have always been a confident, outgoing person and cheerful person. However, now things are different. The confidence and strength I feel is off the charts. There are no words to describe power you have inside and out."
– Susan
"Dawn Ryley is an inspiration, not simply as a personal trainer, but as a woman. She exudes strength through example, empowering those around her to follow suit. We embarked on this long distance training journey not knowing how, or if we could make it work. I can tell you, it IS working. I am feeling stronger and healthier than I have in years. A daily diary of food intake and exercise allows her to monitor my progress, along with weekly Skype chats for some additional coaching and general Q&A. Dawn invests in each client, personally. Keeping it real, and developing an individual plan to achieve the best results. Thank you for being you Dawn Ryley!"
– Jeneane, England
MEET YOUR INSTRUCTOR

Achieve Your Fitness Goals
Flexible membership packages to suit all levels of training to help achieve your fitness goals, this is Fusion Fitness Studio.